This famous building regarded as the shrine of love, is the mausoleum of Mumtaz, the favorite of harem of Shah Jahan, one of foreign (Mughal) despot of India. The name Taj Mahal means 'crown (peak) of Mughals.'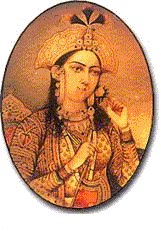 Mumtaz was a very imperious woman, and apparently way not healthy. She had died young enough, and her last will was just to be buried in the luxurious tomb which was fulfilled and from which we can conclude that the cause of her death was not her modesty.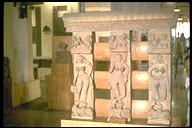 Taj Mahal is really a very beautiful monument, but appreciating its artificial splendor we should bear in mind that this mausoleum of the insane woman was designed by subdued artists whose art had been developed by creators of Buddhist stupas decorated with the immortal images of stunning Yakshis. Taj Mahal was built as though in place of the stupas as well as ill women like Mumtaz came in place of Yakshis themselves.
The dominance of people like Mumtaz and Shah Jahan over India just undermined all the good and beautiful in that country.
According to a legend Shah Jahan ordered to chop off the hands of the architect of this miraculous building, so that the latter could not create anything similar. It is only a legend, but it carries the spirit of the epoch. Besides, in any case we know names of the despot and his insane wife, but not of the honorable wizards who have made this wonder.
Summing up, we can say that Mumtaz' mausoleum is also a splendid tomb of India's great past.