In the previous web page we have seen present women's female forms are underdeveloped. This physical imperfection of the present women testifies certain lack of estrogens in the women as compared with hypothetic norm. In view of the same fact we can also state lack of other steroid hormones in them, namely androgens (the main — testosterone) and corticoids (the main — cortisol and aldosterone).

Really, low level of estrogens ought to put women in the danger of virilization (growth of male sex characteristics, such as hair on face and legs) in addition to the immaturity because of androgenic (virilizing) properties of the corticoids and androgens. Since only insignificant virilization takes place, we can conclude that levels of the latter hormones in women are evidently decreased too.
The hormones of those three groups perform very important functions in human body. As a whole they
stimulate protein synthesis,
increase libido (sex drive),
mobilize organism in response to a stress that involves

increasing level of glucose in blood
increasinig water retention in organism
Clear evidences of lack of these hormonal functions can be easily found among regular women's typical qualities speciously accepted as integral parts of female psychology and general femininity because of their common character.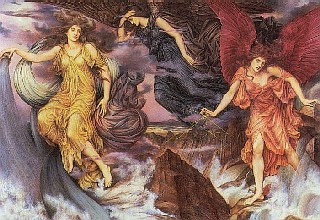 So women are too emotional, irritable, fretful, fussy, intolerant. They take offence when no one is meant, and hurt men in revenge.
Also they escape any difficult situations and they trouble at simple tasks.
On the other hand, we men are too unemotional, and callous from their point of view. But as to me the ability to control one's own emotions, and to give an intelligent response to a stress is one of main features that differ us from animals.
In short words, they have problems with controlling stress response.
The discomposure impedes the accumulation of the real skill and knowledge and so leaves the ground for future problems in similar situations. Also dislike of criticism hinders the formation of truly respectable personal qualities.
Take a look at shelves in a bookstore, and notice a lot of psychological books on how to behave, how to treat and so on. All these books are intended mostly for women. Also pointless soap operas so much loved by women give them possibility to experience other people's life instead of their own ones.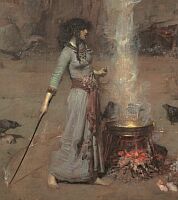 That's why women are so superstitious, believe in and rely on destiny, fortunes, horoscopes, presage, omens, palmistry, clairvoyance, divination, magic, talismans, amulets, charms, spells, extrasensory abilities etc. Formerly I wondered who did really need all that empty stuff until I discovered distinct interest in it form women's side. Evidently, women's increased sensitiveness, or, in other words, decreased mental stability underlies this interest.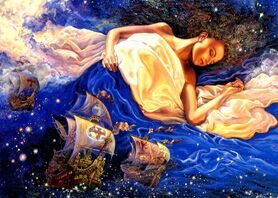 Concerning the horoscopes, astrology and zodiac we should also acknowledge that celestial bodies (the Moon first of all) do wield some power over women female physiology somehow as far as female physiology submits to lunar rhythms.
Just the menstrual hormonal swings apparently determine the stated general deficiency of estrogens and, as a result, other steroid hormones in women who, probably, sense their connection to the celestial bodies. However, this connection is quite physical, "earthly".


Plausibly, the basic cause of women's problems in stress consists in the lack of blood volume caused by lack of water retention in stress moments. It's well-known that the additional volume of blood comes into the circulation from the blood reservoirs (the spleen first of all) during stress, but the lack of water retention brings the blood mobilization to nothing.
In this way a heart has to increase its work up to the pain in order to provide the tissues with the needed extra quantities of oxygen and nutrients at stress.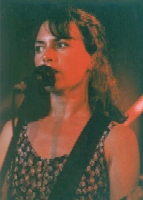 We men usually ignore the expressions of female feeling, which we don't share, but they cry about their heart problems everywhere. In particular, there are a lot of female songs with words like can you feel the pain of my heart or my heart goes boom and so on. Here is the refrain of the Eternal Flame originally performed by the Bangles (1989):
Close your eyes, give me your hand
do you feel my heart beating, do you understand
do you feel the same, am I only dreaming
is this burning an eternal flame ...
So, do you understand?!
No, it is not that sweet heart excitement we experience in love! No, it is about some pain, you can check the full text of the Eternal Flame as well as many other female songs!
Thus, a woman's heart appears to be really like a stone as far as it is burdensome.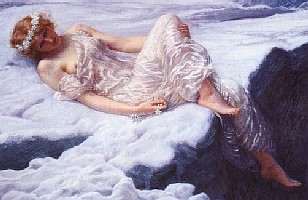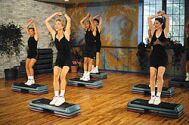 Incidentally, the need for limb movements explains why so often women cannot stay quiet and prefer some easy routine and often unnecessary physical activity such as housework, handicrafts, dances, exercises, rites, gesture etc. to a rest, as though itching. Their hearts do itch in fact!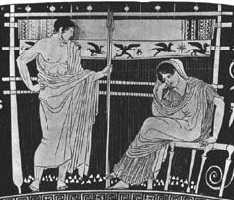 The concerns for the tasty meals, purity of the rooms, general comfort of the home, good state of the dress, new fine dress, slim figure, fitness, etc. motivate such activities only in a part. Very often women overdo, astounding us with teir patience, which is pleasure in point of fact. At the same time, women display surprisingly emotional attitude towards such occupations