On the other hand, any woman gets upset by any criticism specially one from her man. It sounds like treachery because it means that she doesn't deserve the pregnancy that ought to bring her so much desired relief.

All that is one more cause why women are preoccupied with their appearance. In particular, women like adorning themselves with striking ornaments and marks (cosmetics, manicure, spangles etc.). In this feature they resemble animals at breeding season. However, unlike the latter, women celebrate spring 13 lunar months a year!

| | |
| --- | --- |
| | |
| Feudal castle: home of female dreams | |
Women want not mere pregnancy, but happy one, of course. They need to feel that the conditions are suitable. Just that's why every woman likes gifts, freebies, luxury, plenty, opulence, courtship and so on. In all these she sees indications that the conditions meet the high demands of happy childhood.

And that makes women so ambitious. But the reality corrects their plans, and makes women suffer in this way.
Saying figuratively, countless hordes of unborn children' souls knock through female hearts, requesting with their gentle voices to let them in, and aspiring to burst into this world and to tear it into pieces. The world resists, women cry and, having their tears dried, they find fault with suppressing "male culture".
However, female permanent and total desire for appropriate conditions for unlimited reproduction just undermines the present prosperity of every family and the entire society. It may seem paradoxical, but, ultimately, the greed leads to the poverty. That's why usually a pregnancy is not a pleasant experience for a woman. She doesn't feel that the conditions are suitable.
Physiology is strong and women often decide to conceive a child, being in poverty and bad social conditions. After that the rest of the society have to rack their brains over what to do with these members not asked for.
Needless to saycountless that every child must be wished, but the problem is that women do wish children always. Saying more exactly, they want pregnancy because they are physiologically attuned to it. And neither contraceptive pills nor implants remedy this problem. Besides, contraceptive pills are designed to maintain the vain and senseless on-going fertility and menstruating that just loses its last sense with the pills. In a strange way people concern for contraception and fertility at once.
Menstruations are justified by nothing, and involve many ills such as PMS, dysmenorrhea, and elementary discomfort, plus the abnormal setting of the mind as we can see now. It is just wrong stereotype that the periods are the norm of female health.
A woman must become pregnant again and again during her active age, or female reproductive systems must stay at rest until the need, but the pointless exhaustive menstruating must not take place anyway?! It is the demand of the physiology.
In other words, natural convertible infertility of women should be acknowledged as the real norm of female health.
The first of those sceneries signifies the amoebian life, endless struggle for survival that's able to turn any prosperity into poverty.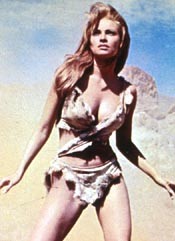 The current state of their physiology was justified and even completely necessary for survival of human race in the prehistoric epoch of the mastering the Earth after the regretful loss of the safe and comfortable biological homeland of human race by our far ancestors. After that they faced multiple perils from the wild beast, diseases, weather and so on.
On the one hand, they had free immense spaces of rich in resources wild nature around themselves. Thus, intensive reproduction, and, accordingly, female permanent fertility was supplied and absolutely necessary for their survival.